At a Glance…
Meet the Candidates Night – Meet the candidates running for the OPS Board of Education.  Happening 10/6 at 7:30 on Zoom.  Submit questions here by this Friday, 10/1.
New! Fall Plant Sale – Order your mums, pansies, corn stalks and bales of hay here by 10/3 (curbside pickup in Oradell 10/5).  You will be supporting the PTA & a local business owned and operated by an OPS parent!

Ice Cream is Back!

 – Once a month your child can enjoy a frozen treat during his/her lunch period. Order here by 10/6.
Garden Cleanup – Sign up for a 20 minute slot on 10/3 (only a few spots left!) to help out with our garden here, see below for more info.
Fall Fest – Save the Date!  Fall Fest will be 10/23 (rain date 10/30).  It will take place on the school lawn. Stay tuned for more info!
Reflections Art Contest – Annual contest in grades Pre-K through 6th Grade, this year's theme "I Will Change the World by…" Submissions are due by 12/3. See below for more info.
Membership – If you received this email, you are already signed up. If you know someone who would like to join the PTA for 2021 – 2022, they can sign up here.
10 Things – 10 Things you didn't know about Mrs. Brancato, Director of Curriculum!
---
Meet the Candidates Night
Learn more about the Board of Education candidates for the upcoming election!

The PTA Legislative Committee is hosting a virtual Meet The Candidates Night on October 6th at 7:30pm over Zoom. The candidates will introduce themselves and answer questions.

Have questions for the candidates? Click HERE. October 1st is the cut-off. Your name will be required to submit a question. Under no circumstances will your name be shared with the candidates.

See you October 6th!
---
Purchase your mums, pansies, bales of hay and corn stalks here.  You will be supporting the PTA & and a local business owned and operated by as OPS parent!  Orders are due in by 10/3, local curbside pickup will be held in Oradell on 10/5.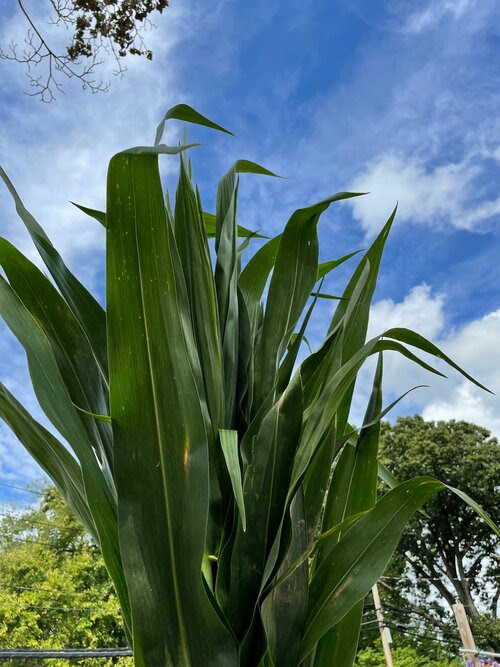 Once a month your child can enjoy a frozen treat during his/her lunch period.  Much like our Bagel Lunch and Soprano's lunch, we are only collecting orders for the first few months.  Place your order here by 10/6!
---
After so much rain this summer, our weeds have gone WILD!  We'd love your help in tidying up the garden again 🙂
Sign up here for your 20 minute time slot, no previous gardening experience is necessary! Only a few spots left!
---
The Annual PTA Reflections Art Contest for students in Grades Preschool through 6 is here!  This year's theme is "I Will Change the World By…" Categories include: dance choreography, film production, literature, music composition, photography and visual arts (such as crayons, markers, painting, collage).  The deadline for all submissions and registration forms is Friday, December 3 to your child's teacher. Please visit http://www.oradellpta.org for more information about the PTA Reflections Program.
Important Links:
New Jersey PTA Reflections Site
Student Entry Packet
Student Entry Form
Call for Entries Video
---
10 Things You Didn't Know About Me 
Our Director of Curriculum, Mrs. Brancato
1. I have three wonderful kids, two girls and a boy. My oldest daughter just graduated college and has joined the working world. My middle daughter and son are a junior and sophomore in college, respectively. I am a proud mom for sure!
2. I love spending time with my family.
3. I enjoy cooking different meals especially when my kids help me.
4. I love to visit the beach during all seasons. The salt air has a calming way about it.
5. I have nieces and nephews that are close to my age as I am the youngest of 5 by 12 years.
6. My family loves to vacation in Disney World. We find lots of cool things to do besides the parks like horseback riding and fishing.
7. A good brunch is one of my favorite meals in a restaurant.
8. My husband and I met on a blind date and will be married 25 years next August.
9. While I miss the times when my own children were little, I thoroughly enjoy the time I spend with my adult kids. Seeing them grow is an amazing thing!
10. I am so glad to be a part of the OPS family!